Fiat spider convertible top Fiat 124 spider top - black 1979-1985 Fiat 5886743 $265.00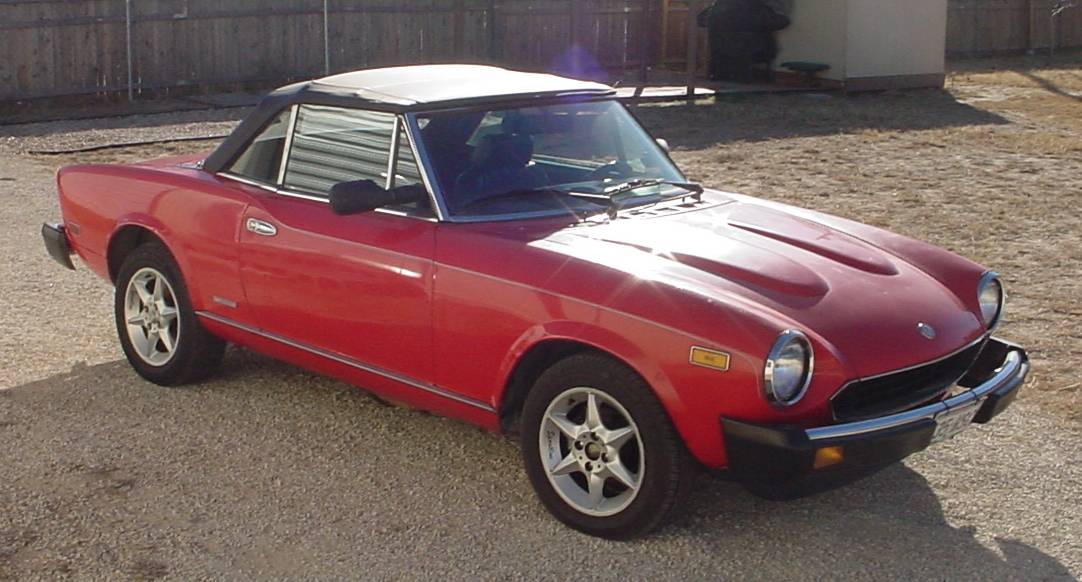 Don't forget to order the two wire that hold the top in tension.
We are your best source for Classic Fiat parts, to visit our home page, please click here
if you do not want to pay online, please call us @ 325 248-6706 to order by phone.
Attention Canadians, and overseas customers.
if you order online, the online payment method cannot calculate overseas shipping. we will send you an invoice for the correct postage.