Fiat camshaft gear Fiat Spider exhaust cam gear auxiliary cam gear Fiat spider camshaft pulley $93.60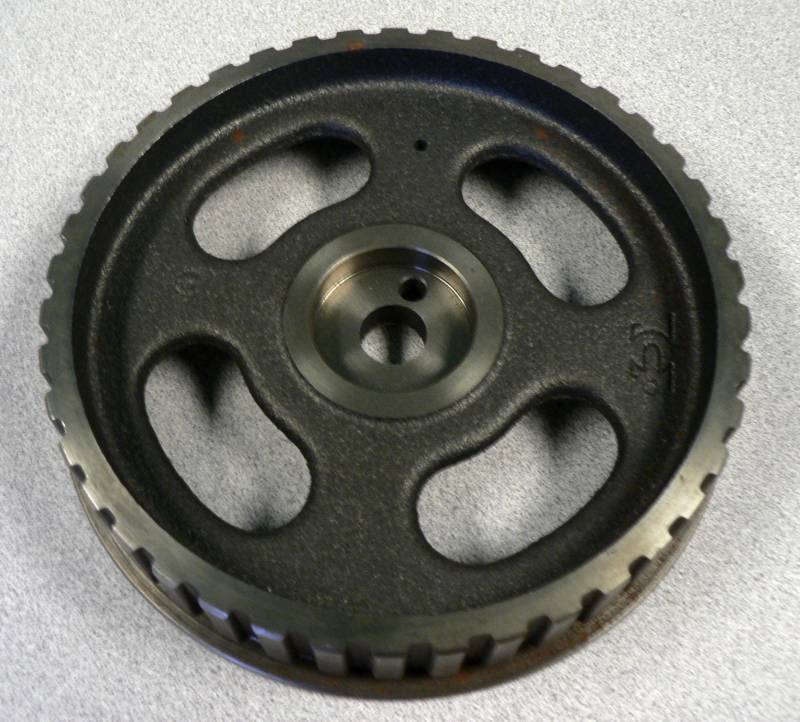 Fiat 4254433 5958894 5999452 Fiat Spider cogged gear camshaft gear exhaust cam pulley
OEM METAL - NOT PLASTIC
-
do you want the belt to come off those
worn
pulleys or some aftermarket aluminum pulley?
Fits Fiat 124 coupe fiat 131 Brava Pininfarina Spider.

they may be listed elsewhere for less, but they are probably not in stock, the supply of these is drying up. We bought the last ones this Fiat original equipment manufacturer had.
We are your best source for Classic Fiat parts, to visit our home page, please click here
if you do not want to pay online, please call us toll free @ 800-736 6410 to order by phone.
Attention Canadians, and overseas customers. The online payment service cannot calculate overseas prices. just because it doesn't charge shipping, does not mean the shipping is free. please contact us so that we can send you a shipping invoice.
Different brands of pulleys may be cosmetically different from picture